SKIN: I Like Annoying Orange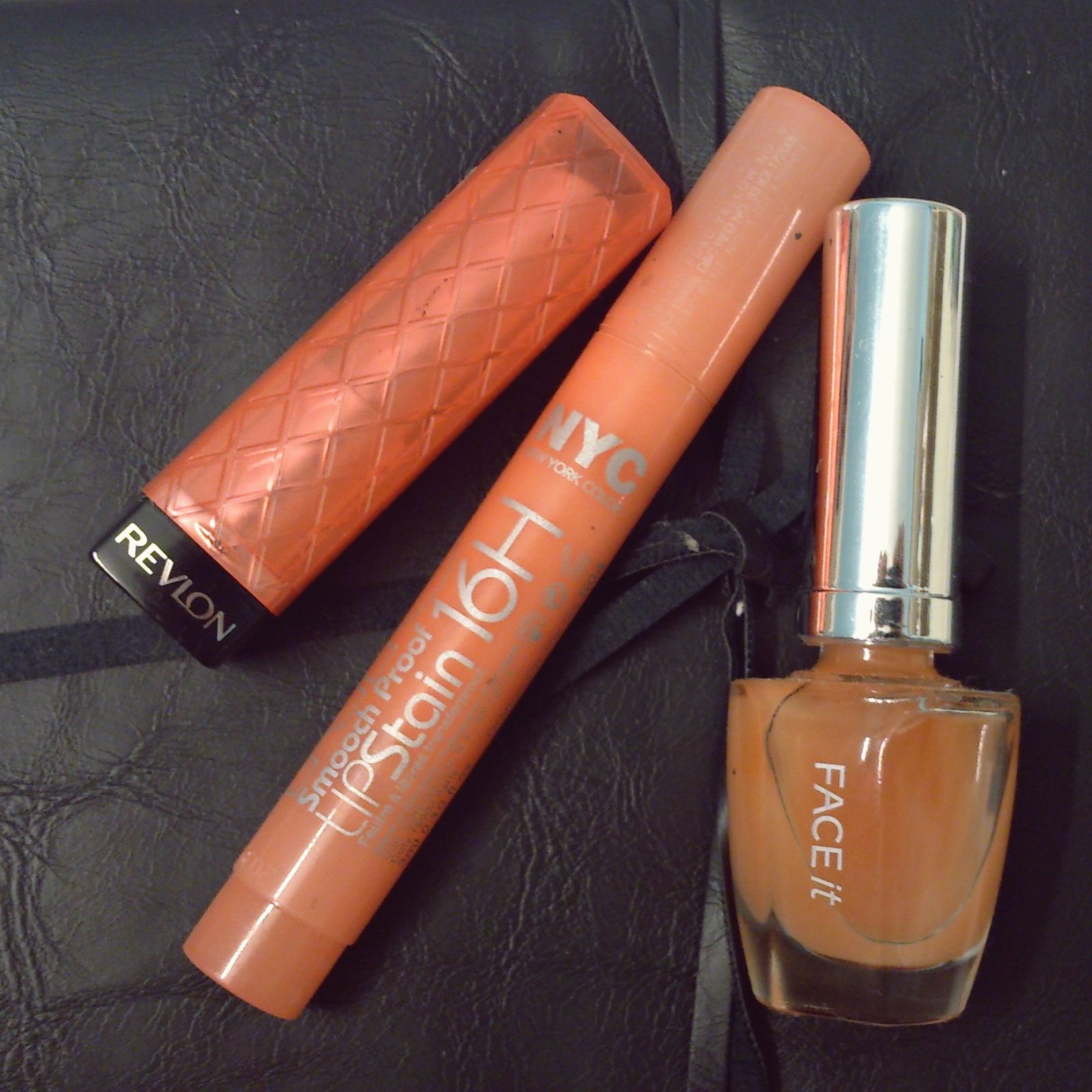 Left to right: Revlon Colorbust Lip Butter in 015 Tutti Frutti, NYC Smooch Proof Lipstain 16H in 504 Orange On The Go, Face Shop Face It in 02 갈슘 젤
I was crazy over Rimmel orange lipstain when I saw it Watson but I went to Ireland and discovered NYC's better shade and most important thing is it is cheaper. I first fall in love with NYC makeup when in New York so I was very happy to see them again at Boots since they are not available in Malaysia.
They say Oranges make you look like race Carrot, what you call them, Tangerine?!
Personally, I think adding a little bit of Oranges on small areas like lips and nails are actually super flattering, especially on us Asians.
Sorry, Apple.