FOOD: Magazine Road Porridge on Bench + Stools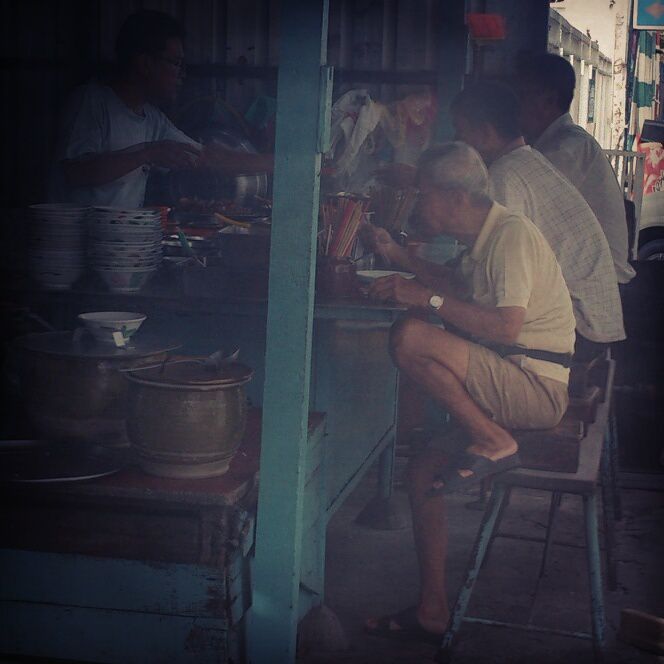 I had finally woken up early enough to eat at this stall that I have been eyeing for years but never make it there before they close. They was once I almost made it but all the food had been sold out by the time I reach.
When I was in high school, I saw people squatting on the long bench in a road side restaurant and my grandma used to tell me these people are trisaw cyclists. However you can even see man in suit in the picture above. That long bench is actually not really long because only three people can squat together. As all the seats were taken by these three men and we were too hungry to wait any longer, we had chosen to eat at the normal table and chairs. If I were not in famished state, I would love that squat lunch experience.
P/S If I manage to wake up early...