KITCHEN: Sunday with Family Spicy Salmon with Parmesan Creamy Pasta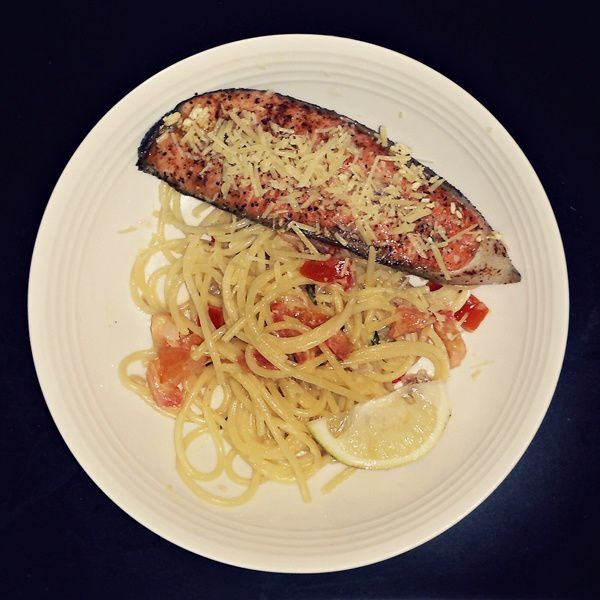 Since we still have three big pieces of salmon left from Friday dinner (bought a lot because they were 50% off), we ate salmon pasta again just now.
I decided not to make that okey salsa sauce for second time although there is still some leftover so I'm back to the creamy sauce for tonight.
For salmon, I seasoned with salt, black pepper (stole from McDonald's), cayenne, Japanese Dried Chili Flakes and baked at 170 degree Celcius for 10 minutes.
In our lacking kitchen, we always substitute.
For the sauce,
Heat up 2 tablespoons butter and 2 tablespoons olive oil on medium heat with some garlic and onion.
Add flour and mix well.
Add evaporated milk and cook until the sauce thicken.
Dump in everything else, spaghetti, tomato and basil into the pan and toss well.
Ah finally, sprinkle lots of pamersan cheese and squeeze some lemon juice on top. Dinner is ready!
Even dad loves this! Woots!