KITCHEN: Friday Night Dinner Salmon Pasta with Pineapple Salsa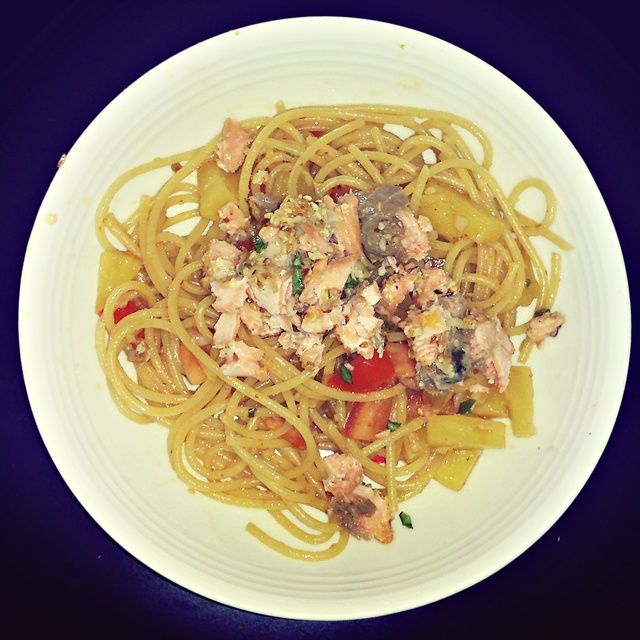 I crave for salmon all the time but I only but I only buy when I see them on sale because salmon in Malaysian supermarket...
Even selling at full price, they are not sashimi grade and thus cannot be eaten raw. I tried and it's so disgusting because of the smell.
When fully cooked, they taste just the same
I ate a nice raw salmon pasta at Paddington House of Pancake sometimes ago and start liking salmon with pasta. Since I'm using fully-cooked salmon (pan-seared and broke into pieces), aglio-olio is going to taste akward in my opinion. So I made salsa sauce with remaining canned pineapple in the fridge.
For salsa sauce:
Thai chili sauce:soy sauce:dijon mustard ratio 3:2:1
Lime juice
I forgot where I saw this recipe on internet but I by heart it so I can't quote the source.
We never buy Thai chili sauce because my mum thinks it is too sweet.
To substitute, I added some garlic and sugar, trying to be Thai.
My sister doesn't like this pasta, saying that the mustard taste is too strong and she only tasted mustard in the whole dish while I just like this okey.