JOURNEY: Autumn in Ireland - Cliffs of Moher (Irish: Aillte an Mhothair)
The Cliffs of Moher in north Clare are the highest cliffs in Europe.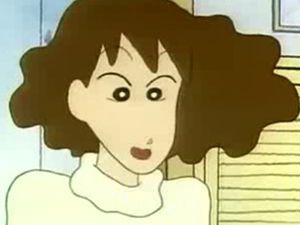 BEWARE OF STRONG WINDS!
If you ever visit Cliffs of Moher, remember to put your hair up into a bun if you don't want the above disaster ↑
Or this, you wouldn't want your them go one-side like Crayon Shinchan's mum in your travel photos. Or you might want it to be "memorable" like this →
From Visitor Centre to O'Brien's Tower
So they this cliffs model exhibit at the entrance and yes, you need to PAY to see the cliffs but it is included if you join a day trip. According to Wikipedia, the cliffs receive almost one million visitors a year... just look at crowd.
About the that tower, it is said that O'Briens built it to impress female visitors. Not so impressive when I have to pay €2 AGAIN to get in.
RESTRICTED AREA
Followed the trail until I come across with the fence that prohibit visitors into "Private Property". Nobody cares we just jump over the fences. And you will reach a picture perfect place where you can the Branaunmore sea stack up-close. The path to Hag's Head was so narrow at some point so I choose to turned back. I down want to drop dead from 200 metres.
And finally, the last and the cutest pic of this trip, captured while waiting for the bus to Galway. Raven is such a BIG bird!
And gorgoues...
More interesting facts about the Cliffs...
The Cliffs of Moher have appeared in numerous media. In cinema, the cliffs have appeared in several films, including: The Princess Bride (1987) (as the filming location for "The Cliffs of Insanity"), Harry Potter and the Half-Blood Prince (2009), and Leap Year (2010). The cliffs are mentioned in the Martin Scorsese film Bringing Out the Dead (1999), and are noted in the 2008 documentary Waveriders as the location of a large surfing wave known as "Aileens".

In music, the cliffs have appeared in music videos, including Maroon 5's "Runaway" video, Westlife's "My Love", and Rich Mullins' "The Color Green". Most of singer Dusty Springfield's ashes were scattered at the cliffs by her brother, Tom.

In television, the cliffs appear in the episodes of Father Ted called "Tentacles of Doom" and "Cigarettes and Alcohol and Rollerblading" (1996).
Click the link below to read other posts on Autumn in Ireland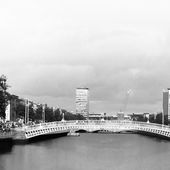 Four Courts Hostel & Dublin Self-explore Cliffs of Moher (Irish: Aillte an Mhothair) Kehoe's 9, Anne St. Dublin's Oldest Pub, The Brazen Head Belated Mid-autumn Celebration Leave, Leaves Lunch at ...
Or discover all other travelogue here
Flight Malaysia Airlines Enrich Blue Europe Autumn in Ireland [2012] Cliffs of Moher