JOURNEY: Autumn In Dublin - Free Walking Tour

I was supposed to join the Hostel Free Tour but when I arrived at The Merchantile to meet "people in cobalt blue t-shirt", I was told that the tour is cancelled for that day and they asked me to join the SANDEMANs NEW Europe tour in front of Dublin Castle.
Dublin Castle (Irish: Caisleán Bhaile Átha Cliath)
I was quite shocked to find out that Irish people DO NOT LIKE British. When my tour guide starts to explain why Lady Justice of the Bedford Tower is not blindfold, holding a sword and an unbalanced scale. The poor Lady on the tower represents the British violence and injustice in Ireland.
We didn't go into the State Apartment because it is charging for entrance.
By the way, my favourite television show The Tudors was film here!!! The Tudors!!!
Christchurch Cathedral
Strongbow is buried here. Tour guide doesn't like him because his arrival marked the beginning of English involvement in Ireland. I guess he hates everything related British.
We were told this is origin place of Tom and Jerry because of The Cat & The Mouse mummies in the church crypt.
Entrance fee is €6 and students pay only €2. And I didn't bring mine.
Viking's House
What a photo. Credit to that tour guide.
P.S Somedody lost her head. It was raining and cold I just want the tour to end quickly. At least I have my head in the picture.
Leinster House
Some happenings at the Irish Houses of Parliament. The gate was opened for journalists.
I don't what.
Irish Flag
Green, the Gaelic tradition
White, peace
Orange, the followers of William of Orange
Stepen's Green
Tour ended in the park after we were introduced to the sculpters in there.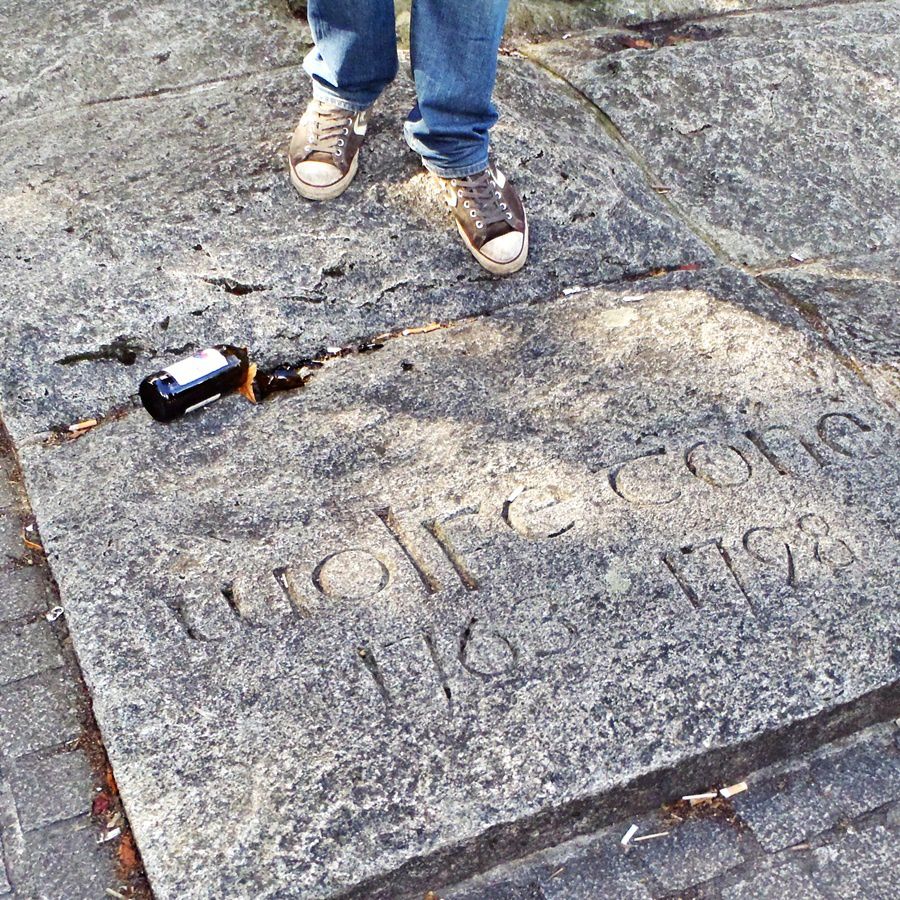 SANDEMANs NEW Europe walking is not really free. You will ask to make donation at the end of the tour. My initial plan was to join the hostel free tour so I didn't have any small change ready. All I had with me on my second were €50 notes on that day. The only €10 I had had been spent on bus, coke and chips yesterday. So I gave him 1SGD and RM0.50 coins. I was told the tour is FREE, sorry.
And he even talked to the guy in Tourist Office to give us student price.
Read more about my autumn in Ireland here: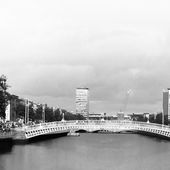 Four Courts Hostel & Dublin Self-explore Women Eat Chicken Inside An Arthur's Day Without A Pint of Guinness Cliffs of Moher (Irish: Aillte an Mhothair) Galway via The Burren Kehoe's 9, Anne St ...