DIY: I'm Not Sorry T-shirt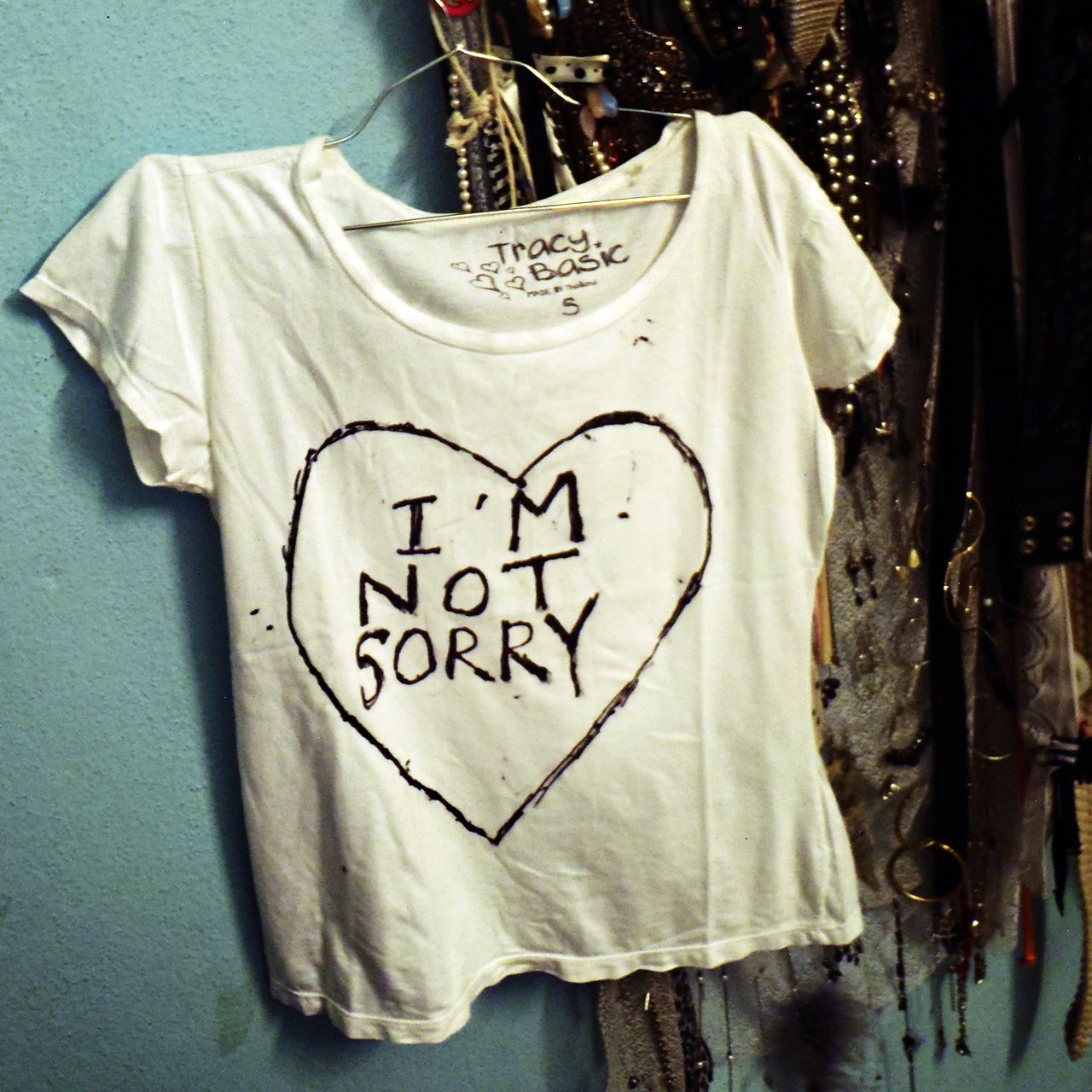 This is an Idea stolen from Instagram @nastygal
All you'll need is a plain t-shirt and something that you can draw on it.
Easy peasy lemon squeezy, huh?!
I used Puff Paint by Dylon for this project but you can try using fabric marker instead.
I bought this paint from the local art shop called Nanyang (南洋書局) at Carnarvon Street. This is one of the cheapest place to buy art supplies and they even give discounts for students. It cost RM11.50 but it has 25ml which enough to recycle 20 old t-shirts.
I'm not sorry xD