DIY: Fringed Tank
I used to wear this flared tank a lot with knee-length leggings or shorts when I got it like six years ago at Komtar before the renovation. (It was the trend of that time...)
Six years later, I would still wear it over a super shorts but I grew bored of it. So here, I cut it shorter...
+ fringe (my favorite Red Indian-inspired look)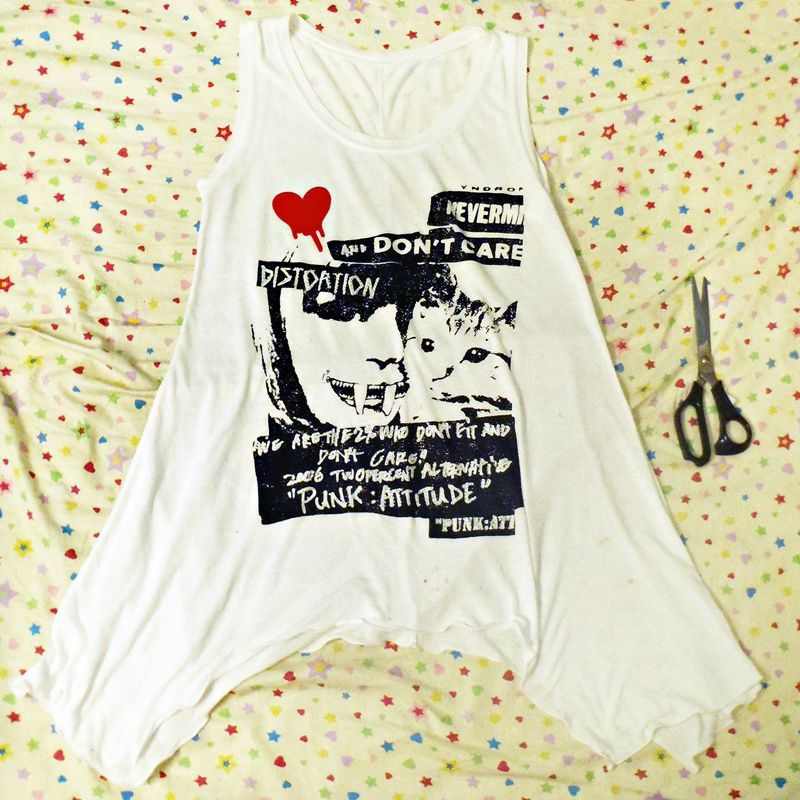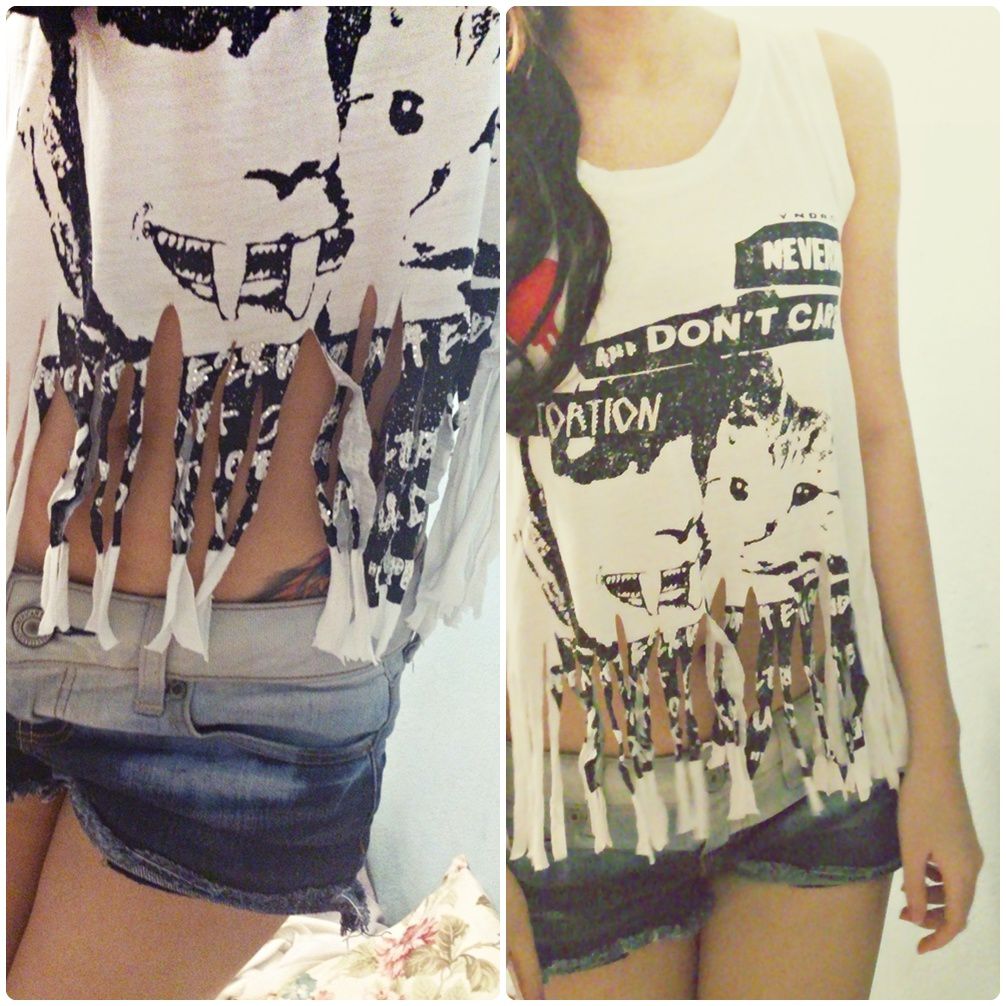 Upcycle seem to be fun. All you need is a old t-shirt and a scissor. I thought I need the ruler but I didn't use it. The interval is 1cm but it doesn't have to be exact.