Published on April 28 2013
Shoe sales are hard to resist or I don't want to resist... when almost ALL of them carry my size!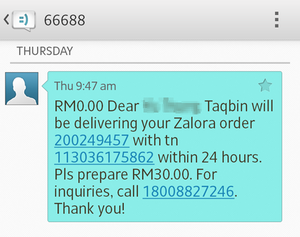 I had paid for my first purchase which I entitled for free shipping and then... I saw another two pairs I-must-buy. I supposed to pay RM 5 for second package. Later, I received a text message reminding to prepare RM 30. I thought I don't have pay shipping fee for same day order (like when I was in US) but Ta-Q-Bin asked for RM 35 COD.
So yeah, I still paid RM 5 for second package :(
First package when everybody went out and GDex left me a sorry note. Second package, which delivered by Ta-Q-Bin was lucky to came in late afternoon, we were back that time. GDex came again the next day, they gave me a ring but I was sleeping like a dead zombie so I didn't pick up the call, good, second sorry note. I can't wait until Monday to get my stuff so I went to their office Saturday morning to pick up by myself.
Finally, I can do a group photo for new shoes.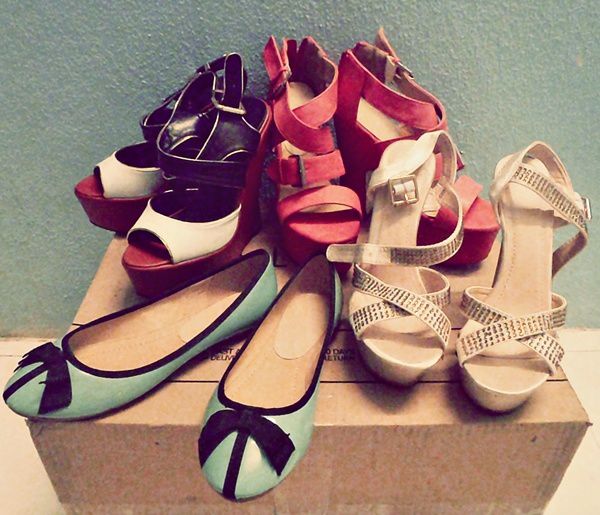 Trying out my new babies...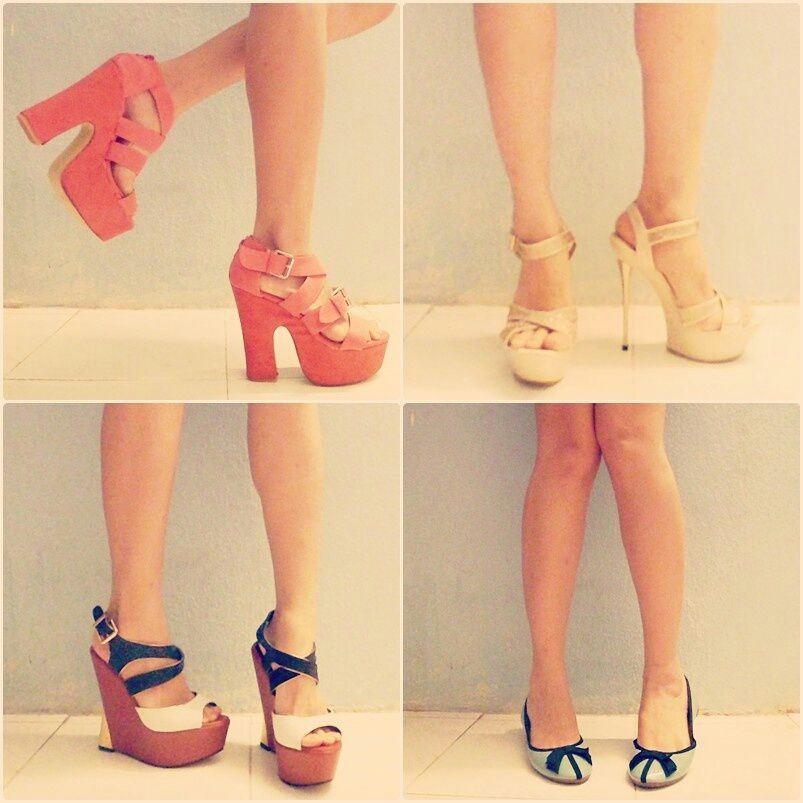 Lame excuses to buy so many shoes in one go:
(to prove that I am not crazy)
Dolce Soles Heels with buckles in Bright Pink (Candy color addict's pick)
Chunky heels!!! Buy!!! I saw a blue/pink version of this shoes but I didn't click. It disappeared when I return to that page but bright pink is just fine for me since I don't really care about the color. So long as they are chunky xD
Dolce Soles Criss Cross Embellished Stilettos in Light Gold
Gold!!! Color does matter, occasionally.
Dolce Soles Platform Wedges With Gold Piping in Black
I don't know why I keep buying wedges shoes...
Dolce Soles Patent Ribbon Ballerina Flats in Light Green
It says light green in product details, looks mint blue in display pic but the real stuff is between blue-green that I call turquoise, the mermaid color. Since I cannot buy turquoise jeans, I bought shoes instead. I'm so in love with everything pastel recently.
Not-a-lame-excuse: Zalora shoes have *REAL* money-worthy buys.
Dolce Soles is Zalora mid-priced shoe line (below RM 100 picks) so I don't expect genuine leather kind of stuff, at least they are all good quality.
RM 15-20 a pair during UP TO 70% sales is totally a *STEAL*!!!
I'm glad I subscript to their newsletter, always keep me posted on goof deal!
However, I have a major headache below...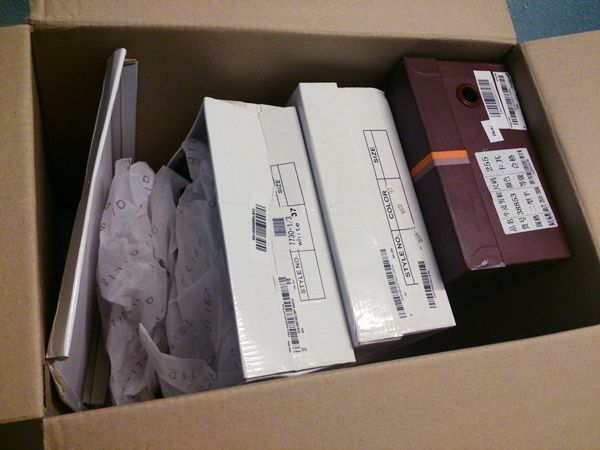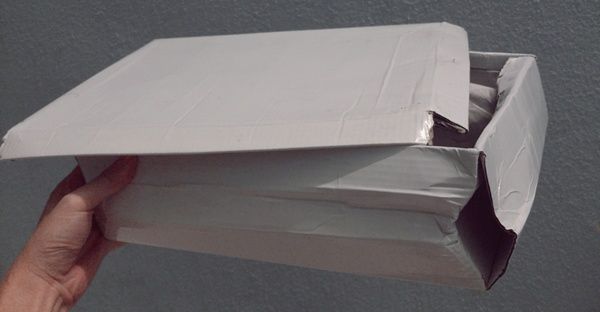 One of the BIG shoe box which is so precious for my pink chunky heels got damaged in delivery. Totally ruined (flat out) and impossible to repair. Okay, shitty things happen, call it pros and cons of online shopping. This kind of boxes are so rare I wonder if I will ever found a replacement .
PS. I like them in boxes with pictures and staked up. Please handle them with care.